C. Anthony Bryant is emerging as one of the most versatile, powerful, and technically sound voices of our day.

A highly sought after vocalist, vocal instructor, teacher, composer, choral conductor and coach, Bryant has performed in houses of worship, clubs, and concert halls, both in the United States and abroad.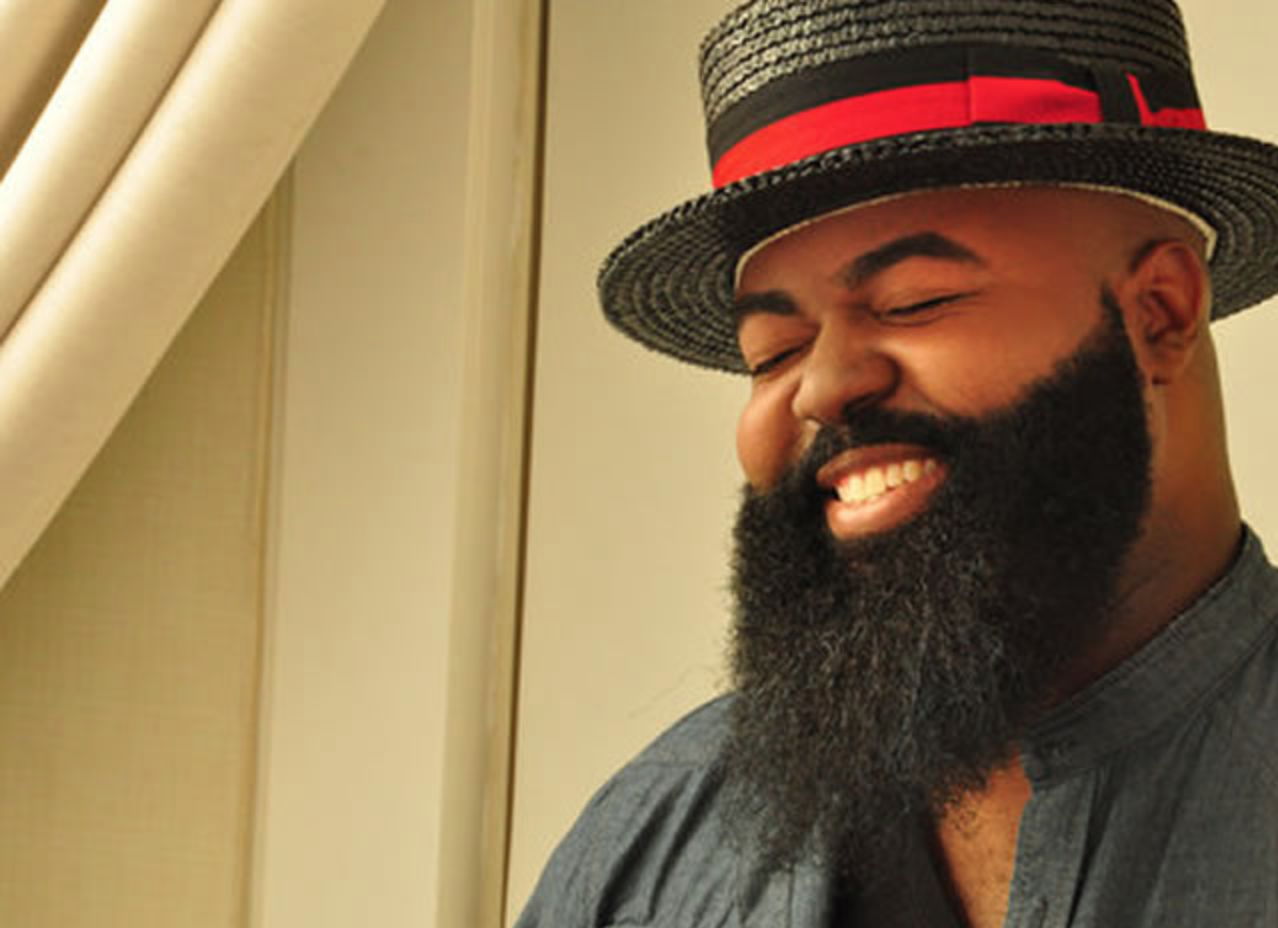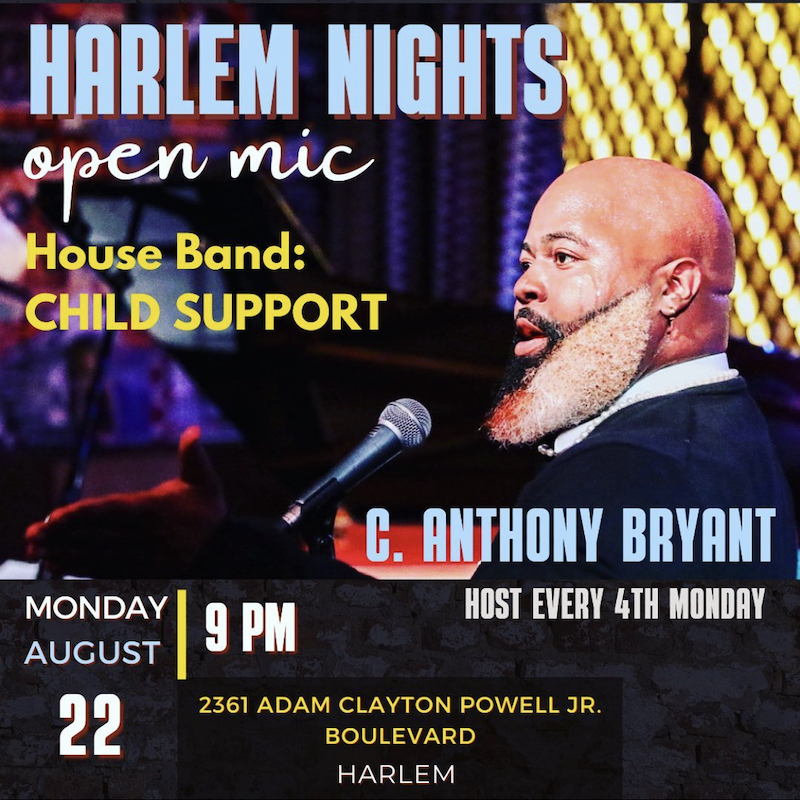 Host @ Harlem Nights Open Mic
(every 4th Monday)
Harlem Nights Bar-Lounge
2361 Adam Clayton Powell Jr. Blvd.
New York, NY 10030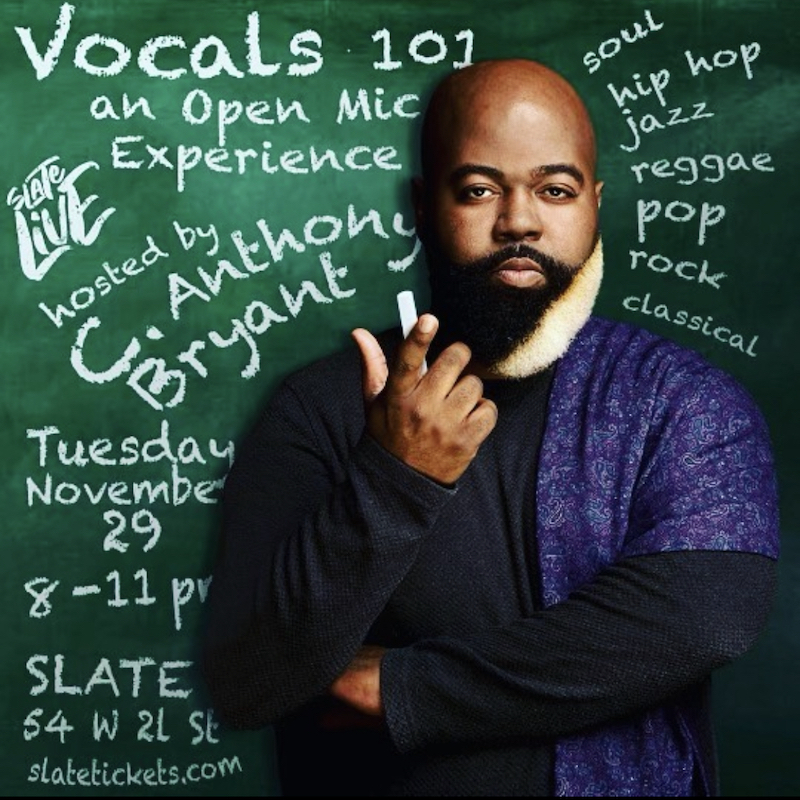 December 27, 2022
@ 8-11PM
Host of Jazz at Slate
(every 4th Tuesday)
Harlem Nights Bar-Lounge
54 West 21st Street
New York, NY 10010
Excellence is the standard.
Both a Vocal Coach and a Voice Teacher, C. Anthony Bryant is committed to vocal excellence.
Vocal Coaching is available for singers looking to prepare for auditions, for performances, or for recording sessions.
Teaching is available for singers looking to establish or re-establish sound vocal technique.

Improvement of or establishment of vocal technique involves focused work on the following elements...

• breath support

• tonal production and resonance point awareness

• aural skills and intonation

• diction, vowel shaping, articulation, imagery, and syntax

• knowledge of vocal anatomy and posture


In addition to the above, specialized attention can be given to range extension, tone quality (timbre) and width and speed of vibrato.

All of these elements and topics are approached with specialized attention to Vocal Health.