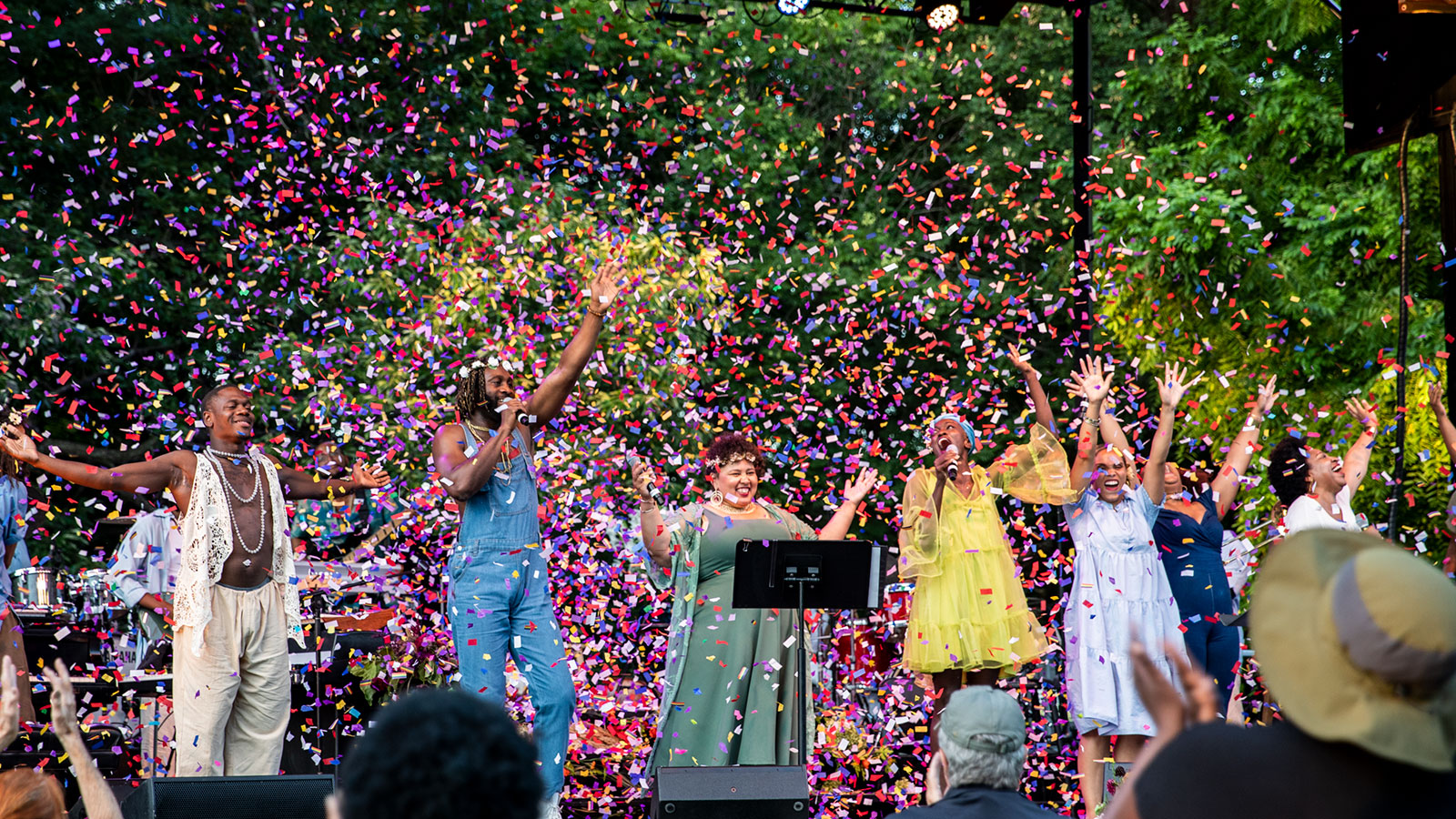 Electric Root Presents The Sound of (Black) Music (Princeton, NJ)
*Photo & description courtesy of McCarterTheatreCenter.
An Afrofuturist take on the Rodgers & Hammerstein classic, The Sound of (Black) Music fuses jazz, blues, funk, gospel, R&B, hip-hop, and more to pay tribute to the rich, communal history of Black roots music. Brianna Thomas, Chareene Wade, and musical director Vuyo Sotashe lead a dynamic group of more than 20 musicians and vocalists in an electric performance that captures the music's uplifting spirit. Jazz vocalist Michael Mwenso and producer Jono Gasparro conceived the show—co-directed by Shariffa Ali (Princeton University) and Kamilah Long—in association with Electric Root as a production within a platform, a creative healing space for a troupe of predominantly BIPOC artists. More than just a riff on a beloved musical, the production aims to reclaim the legacy of Black music and highlight its central role in shaping American culture.