A resident of New York City, Bryant began singing with his family and in church at the age of two in his hometown of Washington, DC. This small beginning has given way to an increasingly stellar career in music that continues to grow not just vocally, but in the areas of composition, conducting, pedagogy, and music program management.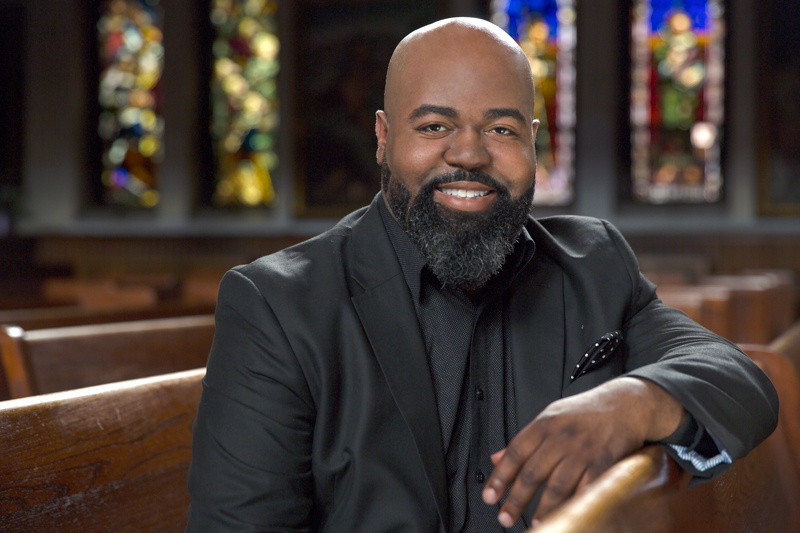 An active and highly sought after vocalist and performer, Bryant serves at his local church, First Corinthian Baptist Church, in Harlem, NY (FCBC) as Music Visionary (Minister of Music) and at Park Avenue Christian Church (The Park) as Music Leader. Serving in these capacities simultaneously, Bryant began his time at FCBC and The Park after serving for 7 years at The Abyssinian Baptist Church in The City of New York as Worship Leader and Minister of Music for Youth.

Though a self-avowed "church boy", church is not the only place C. Anthony can be heard. After recently completing a residency at Minton's Playhouse for their Soul Stirring Sunday Nights Series; Bryant was invited to return to Dizzy's Club Coca-Cola at Jazz at Lincoln Center where he was featured in the role of "Big Chief" for Mardi Gras Celebrations with Alphonso Horne and The Gotham Kings.
With film credits that include, The Fighting Temptations (2003), Red Hook Summer (2012), and BET's feature documentary Holler If You Hear Me: Black and Gay in the Church (2015), Bryant admittedly feels most at home on stage or in studio. This is evident when one hears of Bryant's extensive work as a background vocalist and arranger, or of his solo performances. This, though (as Bryant will tell you) he won't turn down the big screen if it is offered.

C. Anthony is currently working on his second solo recording project. January 2015 saw the release of his first solo album entitled Hymnody vol. 1.

A graduate of Atlanta's historic and prestigious Morehouse College (Bachelor of Arts, 2005), and the Manhattan School of Music (Master of Music, 2007), Bryant teaches private voice and serves as a coach and mentor to numerous vocalists and musicians.